Hello from the Giving Team – here to help!
The Giving Team is here to help you find ways to raise the funds you need for your church, whether it's ministry and mission work, or to fund repairs or restoration work for the building itself.

There are so many ways we might do it, and every church is different – but at the heart we are the same; inspiring giving through the stories of our faith, and why it's important, not just within our church, but the impact in our local communities.
There's lots of great people doing great fundraising across Salisbury Diocese already, and together we can take inspiration, learn from others. You don't have to re-invent the wheel!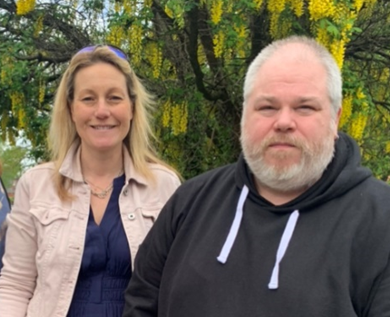 On a practical level, we can support you in many ways, including:
contactless giving and getting your church internet access

QR codes and increasing online giving

updating or refreshing your website

using A Church Near You

joining the Parish Giving Scheme

maximising income from events

conversations around Gifts in Wills

top tips for writing effective fundraising leaflets

identifying sources of grant funding and critiquing grant applications

presenting at Deanery Synods, attending PCC or Benefice meetings

one-to-one meetings, online zooms and ad-hoc advice
We are always adding to our online resources, so take a look below to see if your questions are answered.
Financial Times is our monthly financial update from our Giving Advisor, Anna Hardy. Subscribe here.






---
Contact the Giving Team
Anna Hardy

Giving Advisor

Harry Neary

Digital Giving Advisor