See here the examples of different giving stories from around the Diocese.
Many of our churches are looking at capital appeals, to raise the funds to either reorder or reimagine church spaces, to make us fit for purpose for the 21st century.
Anna Hardy remembers the first time she walked into St James's Church in Devizes, and being blown away. She said "You would never guess from the outside that the inside had been so transformed. I asked them how they did it – imagining that there must have been a significant element of grant fundraising. It turns out, they raised it all through faith. So inspiring!"
Check out stories from around Diocese of Salisbury
St James Devizes- How it started...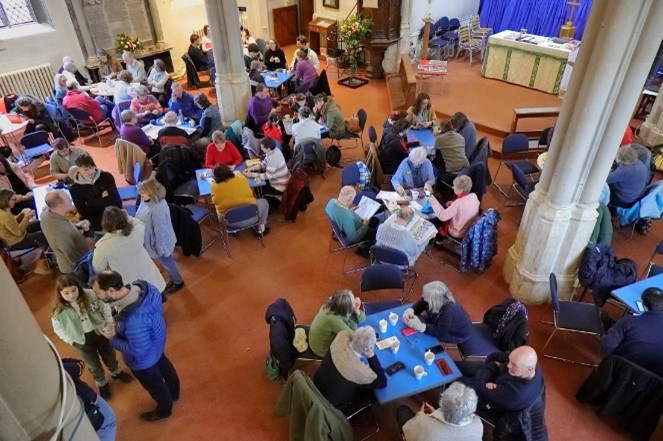 St James Devizes- 10 years later, what happened next...